SHOP AABR -
Help us help them!
Proud Members of:




---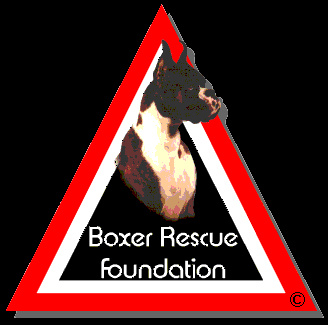 Adopt A Boxer Rescue is proud to be the recipient of a grant by The Boxer Rescue Foundation

Adopt A Boxer Rescue - proud and grateful recipients of a grant from the ASPCA
AABR recently received a grant from the ASPCA Philly RAP for $2,050. Thanks to the hard work and good relationship of AABR Philadelphia, PA area volunteer Colleen Kane, this grant will help AABR rescue and care for many of the dogs coming for the Philly area.
Philadelphia, PA is one of the ASPCA's targeted Mission Orange Sites. You can read more about it by clicking on the link below:
The Humane Society of the United States Launches First National 'Puppy Mill' Tip Line
Hotline, 1-877-MILL-TIP

AABR's
Rescue Friendly Sponsors
Boxer Galleries - Ema

il your stories and/or funny pics to:
Sandy@adoptaboxerrescue.com
---
Sign up for our AABR Newsletter, and keep in touch.
Vote every day!
AABR
Animal Rescue Site Fundraiser
Enter "adopt a boxer rescue" in the name field, and "PA" in the state field. Hit "search", and VOTE. It's that easy.
Thanks! We are very close to winning $3000 for the boxers, with your help.
Rescue Friendly Sponsors
Below are Friends of Adopt A Boxer Rescue

Telling the folks below (or linking to them where applicable), that you learned about them from the AdoptaBoxerRescue.com site will result in a generous donation to AABR when you buy something from them. Thank You!

A big thank you to Alan for the hours of work and talent that went into designing a custom adoption application review software program implemented in 2009!

Thank You for the Donation!!!!! - 07/29/09
A big thank you goes out to the folks at WellPet LLC® makers of healthy natural products for pets which include four super premium brands: Wellness, Holistic Select, Eagle Pack and Old Mother Hubbard . They've donated pallets full of 40 lb bags of Wellness Super 5 dry dog food to our rescue!

Please contact Dawn to arrange for picking up food for your dogs.

Thank You for the Donation!!!!! - 05/02/09

A big thank you goes out to the folks at Halo Natural Dog Food who showed up at our door step with pallets full of canned dog food for our rescue!

With dogs like Eve, our megaesophagus foster dog who is thriving on 3 cans of dog food a day, and trying to care for and feed 70 to 80 other dogs who are in various stages of health, this food will really help. Many of our dogs come in emaciated or under weight and we feed these guys 3 to 4 times a day.

When we became Adopt A Boxer Rescue back in 2004, we were averaging 30 to 40 dogs in rescue. For the past year or two we have been averaging around 70 dogs and with the economy the way it is, we only see it getting worse for the dogs.

Your support of AABR is what gets more dogs rescued, and your patronage of rescue friendly companies like Halo let's them know that what they are doing is appreciated.

Halo dog EVE NEEDS SURGERY!! CAN YOU PLEASE HELP? You all know our Eve by now and her medical history of megaesophagus. She has been doing quite well with her condition, maintaining a steady weight of 40-42lbs. She is a typical happy, rambunctious 2yr old boxer girl despite her mega-e. Unfortunately that wild side has now gotten her into serious trouble. Eve has somehow managed to tear her ACL (cruciate ligament) in both of her hind legs. She is painfully lame, and anti-inflammatory and pain meds are not helping her. Her injury is causing arthritis to develop in both knees and both hips. She still wants to run and play, but the effort is just to painful. Some days she needs help getting up from her bed It's very difficult to see this spunky little mite so sad.

The only answer now is surgery. Please help us with Eve's medical bills! Mark your donation with "Eve" in the memo field! Thanks!

If you would like to help please mail a check to:
Adopt A Boxer Rescue
PO BOX 423
Harrison, NY 10528


Eve

or use

Adopt A Boxer Rescue is a s a non-profit, charitable 501(c)(3) organization
Contributions to Adopt A Boxer Rescue, a tax-exempt organization under Section 501(c)(3) of the Internal Revenue Code, are deductible for computing income and estate taxes.


Please mark your donation as "anonymous" if you do not wish your name to appear on our Donors Lists.

Go Away Dog! On Vacation that is!


The Paw House will donate 7 1/2% of all reservations

made via this link to Adopt A Boxer Rescue!!

(04/10/09)

---

A big thank you goes out to the folks at Halo Natural Dog Food who showed up at our door step with pallets full of canned dog food for our rescue!

With dogs like Eve, our megaesophagus dog, who is thriving on 3 cans of dog food a day, and trying to care for and feed 70 to 80 other dogs who are in various stages of health, this food will really help. Many of our dogs come in emaciated or under weight and we feed these guys 3 to 4 times a day.

When we became Adopt A Boxer Rescue back in 2004, we were averaging 30 to 40 dogs in rescue. For the past year or two we have been averaging around 70 dogs and with the economy the way it is, we only see it getting worse for the dogs.

Your support of AABR is what gets more dogs rescued, and your patronage of rescue friendly companies like Halo let's them know that what they are doing is appreciated.

---

<![if !vml]><![endif]>

1 800 819 7880

"We are a mobile service...We come to you!"

Pensock Auto Glass
Po Box 119
Milnesville, PA 18239
Phone : (570) 459-2222

Have a broken windshield in northeastern PA? Call Pensock Auto Glass - 1 800 819 7880, toll free.

Tell them you saw this ad on adoptaboxerrescue.com.

They will give you their best price, and then they will ask you to divide payment into 2 checks. One check to Pensock, for materials and labor, and one check, part of their profits, to Adopt A Boxer Rescue.

AABR Volunteers get an even greater share of the cost donated to AABR. Let them know if you foster, transport, fundraise, or review applications.

And because you are writing out the donation check, it's as a tax deductable donation for you!!!!

It's a WIN WIN situation... Same great price and service, but the boxers get the profit!!!!

You don't have to even mail the donation...They'll make sure your donation check gets to AABR.

(Offer subject to change with out notice)

---

---

2008 - Our thanks go to Eagle Shed for donating a fully heated building with dual kennels for temporarily housing dogs that would have been otherwise euthanized having been left at kill shelters. This half-way house to a forever home has helped AABR in our efforts to rescue dogs in danger, due a lack of available foster homes.

---