SHOP AABR -
Help us help them!
Proud Members of:




---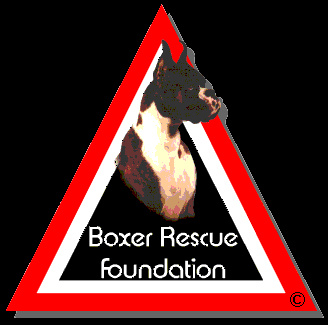 Adopt A Boxer Rescue is proud to be the recipient of a grant by The Boxer Rescue Foundation

Adopt A Boxer Rescue - proud and grateful recipients of a grant from the ASPCA
AABR recently received a grant from the ASPCA Philly RAP for $2,050. Thanks to the hard work and good relationship of AABR Philadelphia, PA area volunteer Colleen Kane, this grant will help AABR rescue and care for many of the dogs coming for the Philly area.
Philadelphia, PA is one of the ASPCA's targeted Mission Orange Sites. You can read more about it by clicking on the link below:
The Humane Society of the United States Launches First National 'Puppy Mill' Tip Line
Hotline, 1-877-MILL-TIP

AABR's
Rescue Friendly Sponsors
Boxer Galleries - Ema

il your stories and/or funny pics to:
Sandy@adoptaboxerrescue.com
---
Sign up for our AABR Newsletter, and keep in touch.
Vote every day!
AABR
Animal Rescue Site Fundraiser
Enter "adopt a boxer rescue" in the name field, and "PA" in the state field. Hit "search", and VOTE. It's that easy.
Thanks! We are very close to winning $3000 for the boxers, with your help.
Happy Beginnings

Have you an adopted Boxer from one of our great Volunteers, and not updated us recently?

We'd love to hear from you and post your stories and pics on our site.

Email your stories and/or pics to: updates@adoptaboxerrescue.com

Follow Up:
3/7/11 - HAPPY BEGINNINGS - LEGOLAS (Now Dobby)!

Legolas

Legolas, now known as Dobby in his home, has a happy beginning posted! See his new update and photos
by clicking on his name!

1/11/11 - HAPPY BEGINNINGS - PEYTON (Now Maggie)!

Peyton

Peyton, now known as Maggie in her home, has a happy beginning posted! See her new update and photos
by clicking on her name!

1/04/11 - HAPPY BEGINNINGS - TINKERBELL (Now Rocki)!

Tinkerbell

Tinkerbell, now known as Rocki in her home, has a happy beginning posted! See her new update and photos
by clicking on her name!

12/01/10 - HAPPY BEGINNINGS - SASHA (Now Ali)!

Sasha

Sasha, now known as Ali in her home, has a happy beginning posted! See her new update and photos
by clicking on her name!

6/11/10 - HAPPY BEGINNINGS - OLIVER!

Oliver

Read Ollie's latest update by clicking on his link above!

5/26/10 - HAPPY BEGINNINGS - SUNFLOWER, OTIS, AND PETEY!

In March 2007, we lost our beautiful boxer boy, Tyson, to heart failure at almost 11 years old. Both my husband and I were devastated and it didn't take too long to realize we needed another boxer. We have never had a girl before and looked on the Adopt a Boxer Rescue website, and saw this picture of Sunflower. We loved her picture and emailed the rescue. On May 5, 2007, we drove to Lancaster to visit Sunny to see if there was the "connection." As soon as we met Sunny, we knew she was the girl for us. She was so cute, friendly, and full of the boxer wiggles.


Sunflower

Sunflower settled into our home nicely, and is such a sweetheart. Sunny is a fan of going out on the boat (but not the water itself!). She loves going on car rides and being outside. She was such an energetic girl and after a few months, we decided that Sunny needed a brother (experience told us that Sunny wouldn't do well with another female). We were looking for a laid back boy who could balance her craziness. So I contacted Jen at the rescue, who mentioned a boy named Otis that had just come in and needed a forever home.

So in August 2007, Otis came to his new forever home and settled nicely into the family with a great attitude and love, but we noticed he was shy to give kisses and wag his tail. It has taken awhile, but Otis now completely trusts us and is happy to give as much affection as we give him, which is a TON! Our family was now complete (or so we thought). In February, 2008, Jen from the rescue called and asked if we could foster a 5 month old white deaf boy, who we now realize was probably driving the kennel crazy!

So one Saturday morning, we drove down to the Eastern shore to pick up our new foster who we were sure was going to be adopted quickly since he was so young. We renamed him Petey. He is deaf, but very smart. The first night we had him, we taught Petey to sit with sign language and then moved onto other commands, which he quickly picked up. We like to call Petey our ooopsie..... because, well yes, we adopted him in March 2008. NOW our family is complete!!

We have fostered two boxers since then - the first, Domino, was an amazing foster but only lasted the weekend in our home until he was adopted. The second foster was Rocky, who was also adopted - but we kept him in the family since my husband's parents adopted him!!

All of our adoptive kids are great, and we wouldn't trade them for anything. They are truly a part of the family and we couldn't imagine life with them.

Melissa Beacom

4/06/10 - HAPPY BEGINNINGS - MATEAMA!

Mateama
Lincoln originally came into rescue as Mateama in November of 2008. His foster family fell

head over heals

for him and adopted him shortly thereafter. Lincoln has adjusted nicely to his new home. He is in the company of two cats and his sidekick is Rocko, the family Chihuahua. Lincoln loves to sleep all day, go for long walks, ride in the car, play with cat toys, and give affection. Lincoln's

second chance

was a win for him and a win for his new family.

4/01/10 - HAPPY BEGINNINGS - BRITTANY AND TUCKER!



Brittany

Click on Brittany and Tucker's links to see adoption pics!!

Brittany was adopted May 11, 2008. She was timid and very quiet, but extremely loveable. When I say very quiet I mean, she would cry when she had to potty and growl when playing, but that was the only sound that ever came from her. She was being fostered by my best friend Bethann. It seemed for the longest time, Brittany did nothing but wait for her forever home. I fell in love with her during her time with her foster mommy and convinced my husband that she HAD to come home with us. She was meant to be a companion for our boxer puppy. She was the best big sister our puppy, Ace, could ever hope for. They loved each other like brother and sister, and boyfriend and girlfriend. They were best friends. Unfortunately, Ace got sick a few months later and congestive heart failure took him to rainbow bridge on December 25, 2008. Brittany was very lonely without her little brother. She would constantly watch out the window, waiting for him to come home. She also became quite spoiled in the weeks that followed. My husband and I constantly showered affection on her as a way to compensate for her broken heart.

In January, we decided that it was time Brittany had a new companion. We didn't want to go through the same problems we had with Ace's breeders and we really didn't have the patience for a puppy with our conflicting work schedules. After such a wonderful experience with AABR, we decided to look on the website for available dogs. We involved Brittany in the decision making process. In that, I mean we had to consider her personality and temperament. She also does not get along with other females, so that was out of the question. We saw Tucker (MD) on AABR's website and my husband was smitten. Following the application process, my husband and I packed up the car, nestled Brittany in the back seat, and drove 3 hours to Pittsburgh to get Brittany's new brother.

February 27

, 2009, Tucker was adopted into our family. He and his new sister were both made official members of the Long family with new name tags engraved with their full names: Brittany Maeve Long and Tucker Reagan Long.

Tucker has been an absolute dream since day one. He is so well behaved and is a great guard dog. He has helped us immensely with training Brit as well. We had been having problems with her leaving messes in the house while we weren't home. She has really learned her manners and her potty training from Tucker. Seems she learned from seeing and doing rather than being told.

On the one year anniversary that Brittany became our girl, we heard her bark for the first time. I was as proud as a mother hearing her child utter her first word. She learned how to be a guard dog, just like Tucker!

This February, we celebrated what's been dubbed "Doggy Day."

February 28

was Ace's birthday. Since we don't know Brit or Tucker's real date of birth, we decided to make February 28 Doggy Day to honor our boy, Ace. We celebrated Brittany's 5th and Tucker's 4th birthday with treats and ice cream. Their Lhaso Apso cousin Stinkie helped them celebrate.

I wanted to share our story with you so that anyone interested in adopting can see what a wonderful experience it can be. We have been so blessed to have Brittany and Tucker as part of our family; I feel richer because of it. They've become my children. I cannot imagine how or why these two were not wanted in their former homes, but I suppose one man's trash is another man's treasure. Everyone that meets them tries to sneak out the door with them because they fall in love with our kids. Brittany's foster mom visits often with her adopted rescue Apollo and Brit loves every minute of their visits. We are in constant contact with Tucker's foster family as well. I recommend AABR to anyone that tells me they're intersted in adopting and I love to show off pictures of my kids.

What your organization does for these dogs is just wonderful and I will always adopt from you should we ever decide to adopt in the future. God Bless you and all that AABR does for these dogs. Please enjoy and feel free to share on AABR's website the pictures I have attached.

Sincerely,

Matt, Valerie, Brittany and Tucker Long

2/17/10 - HAPPY BEGINNINGS - BETSY!

Betsy has made a lot of progress in her new home. This girl has gone from a puppy mill to a loving home, and she is doing great! She recently graduated from obedience class. New pictures are posted from her class and of Betsy just relaxing on the couch. This is what we hope for with each of the puppy mill boxers that we are able to rescue.


1/3/10 - HAPPY BEGINNINGS - CUDDLES!

Initially, we were not looking to adopt a senior boxer, but after talking with AABR volunteers and considering the notion that this would truly be a rescue, we set up a time to visit Cuddles at her foster home. We felt an instant connection, and brought Cuddles home that same day. We knew very little — that she was afraid of thunderstorms and liked pig ears, but not much else! Of course, that very night, we had the loudest, scariest thunderstorm that either of us could remember, but she did great getting through it, and has been a pure joy ever since. We both feel very fortunate that we did not miss out on Cuddles – every single minute with her is special!

Working full time, it has helped us tremendously that Cuddles was already house-trained and into a routine ... While we are at work, she has her favorite spots to catch up on her sleep to get ready for her long walk or trip to the dog park later in the day! There, she will happily chase squirrels and mingle with her canine pals. Over the past few months, she has been introduced to a great number of family members and friends— including lots of little ones! Everyone who has met her has marveled at her temperament. She is an amazing dog and companion and we would not trade a single day with her! Thank you, AABR!

Kelly and Maura




11/18/09 - HAPPY BEGINNINGS -

11/18/09 - Update - Nick, Another happy story!!!

See Nick RUN!!!!!

| | |
| --- | --- |
| | |
| A few months ago... | NOW! |

11/08/09 - Happy Beginning for Frazier (adopted Oct 2007) - A less than perfect rescue dog


Frasier (Click his link to see his new pictures)

Less than perfect.... I'll take him!

Time and time again, I have been asked by "passer-bys" about the well behaved nature of my dog, Frazier. And time and time again, I have responded with one of Ceasar Millan's most useful tents: "A well exercised dog is a well behaved dog."

When AABR asked me to write a little something about the adoption of a "less than perfect" dog in the hopes of encouraging others to give one of these boxers a second, third, or perhaps even fourth chance at life - I responded with a decisive "YES." Yes because my "less than perfect" dog has turned out to be an "almost perfect" companion.

Frazier was a dog who remained "unadopted" on the website for a notable period of time. The reasons for this: "not good with men," "high energy," ---- a euphemism for behaviorally challenged, "returned to rescue," and so on. I must admit, I too, passed him by on several occasions. How wrong I was and how happy I am to have found Frazier!

Today, Frazier, my less than perfect rescue dog, walks beside me, allows me to cut his nails, brush his teeth, clean his ears, and place birthday hats and reindeer antlers on him for the purpose of picture taking. I have become affectionately known throughout the neighborhood as the guy with the well behaved boxer. My neighbors regularly seek Frazier out to treat him to a biscuit or ask, "When can we watch him again?"

Frazier was not always problem free. However, what dog is? Frazier has now learned to trust. He trusts that he will go for his daily walks -- and he does. He trusts he will be fed and cared for -- and he is. And in return, Frazier is relaxed, well mannered, even tempered, confident, friendly, and a pleasure to be around.

Time, attention, and a little enlightenment from Kim Barnett, our trainer and AABR's resource, is all it took for my less than perfect rescue dog to be the envy of the neighborhood. Thank you AABR for all that you do for the dogs that you serve. I am very happy to have found Frazier!

11/08/09 - Happy Beginning for Autumn - New pictures!!

Autumn is doing wonderful is her new home. We have posted new pictures to show how far she has come in two months! Click her link above to see more photos!

Before

10/31/09 - Happy Beginning for Maggie - Adopted October 2009!

Annabelle - Adopted October 2009

The Shockley family is so excited to have Annabelle/Niki as a part of our family. We adopted her on Sunday 10/4/09. Luke and Ella are just in awe of our new girl.

We can't say enough about the experience we have had adopting her. We truly support your organization and give you all Kudos!! We will keep in touch with all our new adventures.


Annabelle

Our first Boxer rescued as Adopt A Boxer Rescue! - Posted 11/25/200

8


Kimbo (NY)

Adopted 12/31/04!!!!!!

AABR's first Boxer.

AABR Boxer flying high... Cocoa - Adopted in 2006!
06/02/08 - Update from her Dad and Mom

Cocoa was visiting with me, at my brothers house in Hopewell, NJ, in the spring of 2007. He is the chief pilot at the Princeton, NJ Airport. He invited me to come along for a ride... I had Cocoa with me, so with great trepidation and some fear, Cocoa jumped up on the wing and into the back seat of a Piper Cherokee. We put on her WWII helmet before take off, and she got beautiful views of Princeton, NJ, Philadelphia, and other parts of PA.

She was up about 50 minutes and sat straight up from take-off to landing in the back seat. As we would bank left or right, Cocoa moved to look out the windows. She was a perfect lady during the whole flight.

10/08/08
Happy Ending - Rocky - Adopted April 2005
My life so far with Rocky has been absolutely wonderful. He's like the little brother I never had growing up. He's there in the morning when I wake up, licking my face, and at night when I get ready for bed, sniffing around me while I brush my teeth. He's so cute with his big, amber-brown eyes, and that innocent little face. Not to mention his white paws, which I call his "socks". I always pal around with him, and I'm always there to scratch his itches, kiss his boo-boos, and satisfy his hunger bug. Whenever I come home from work or school, he's always jumping around, his little stub wagging erratically to and fro, and his big, pink tongue lolling out of that big goofy smile, ready to slobber me with sloppy wet kisses. He's such a goofball whether he's rolling around on his back, or running after his tennis ball.
" Dear Lord, please help all the homeless boxers find a loving home like I did"
Hi Michelle,

Thought I would send this picture of Murphy to you since St. Patrick's Day is coming and it will be a year since we have had him in our lives. Murphy started out at 35 lbs, and he now 70 lbs and very tall. A very smart, cute fellow who has learned many tricks and is now taking agility classes to challenge his intelligence. What a joy he has been, very affectionate and has helped a lot in our family dealing with the loss of our senior boxer, Bucky, in November.

The picture is of Murphy saying his prayers at his bed, and I was lucky enough to catch this moment with my camera and thought I would share it with you. Beverly Peckham

Happy Beginning Oct 2006- Troy

I wanted to share a situation that could have turned bad if it were not for the training that George and I consistently give to Troy. This past Thursday when I came home I let Troy out as I usually do. He did his tinkles and then walked over to the driveway; at the same time I looked in horror as I realized that I had left the gate wide open. I heard a car coming up the street; my heart was pounding. Troy saw the gate open and I shouted out "Troy, No". Troy stopped dead in his tracks and sat. He looked over at me and I said "Come"; and he did. I got him into a safe area and told him to stay. He did. I shut the gate and praised him along with a treat. I can't stress how important it is to train your pet. I was very careless and because of my carelessness, something tragic could have happened. Fortunately Troy understands his boundaries and commands. Since the day Troy came out of K9 Korners boot camp, George and I continue the training that Paul gave to him and I mean every, single day. I'm grateful that we have because the training paid off. It doesn't take that much time out of your day to teach basic commands like come, no, sit and stay. Basic commands that can save a pets life. Anyway, I thought someone else can benefit by me sharing my story. These are pictures of Troy having fun, being spoiled, exhausted and waiting for his treat!

Regards to all!

Linda

09/16/06 - Ariel - Beating the odds.

Ariel is doing great! She just recently went back to the vet for her 6 month check up. Her kidney levels are stable and not increasing which is wonderful for a dog with kidney failure. The vet said that the part of her kidneys that are still functioning are very healthy and that is all we can ask for.

When you look at Ariel she shows no signs that she is sick or was dealt a bad hand in life. She is the absolute happiest dog I have ever met and she has more energy then our other boxer. She has the best boxer wiggle and gives the best nose kisses! She absolutely loves her green cuz toy and you rarely see her without it.

We recently found out that she loves to swim when we went to visit my parents in upstate pa. She is an absolute blessing to us and I wouldn't trade her in for all the healthy dogs in the world!

Ariel is beating all the odds according to her vet and she will be with us a lot longer then anyone every thought.

Boxers leave
paw prints
on your heart...

09/20/06

- Lucy - Beating the odds.
LUCY IS A HANDFUL, AND WORTH EVERY BIT OF IT!

SHE IS ENJOYING LIFE TO THE FULLEST, JAKE LOVES HER, ITS LIKE THEY WERE TOGETHER ALL THEIR LIFE. I GET A KICK OUT OF WATCHING THEM. WHO EVER GAVE LUCY UP, IT IS THEIR LOSS AND MY GAIN.

Spotlight on: Stella
10/14/06 - see update

Bonnie and Willie - Together Again!
Update 09/20/06

Update 09/20/06

10/06/06
Bonnie
Willie
Together Again!

08/10/06 -

Ubu



What do all of these boxers have in common?
2005
Meet Rocky, Bean, Lia, Spirit and Jake. They are best friends and when not basking in the sunshine, they're running around each other's backyards, enjoying every minute of every day. So what do they have in common? They're all rescue dogs! Each one of them came into rescue, unwanted, some needing extensive medical care (Spirit had surgery on both back legs!) Bean was adopted first - then the sister of Bean's 'mom' adopted Spirit. Then Jake joined the family, then Lia. A friend of the two families felt left out and Rocky was brought into the fold. Five dogs, three happy families!

If one picture is truly worth a thousand words, then this picture screams from the rooftops what rescue is all about. Each of these dogs was previously unwanted. Each one faced the strong probability of being killed in shelters. And each of these dogs was saved by rescue, made healthy and whole and adopted into loving forever families.

This is what rescue is all about - this is why AABR works so hard to save boxer dogs. These dogs are now safe and healthy and very loved. Please help us to make the lives that the 'fabulous five' are living a reality for the other dogs that are still waiting for loving homes.

12/21/05 - Adopted 5 yrs ago
10/02/05 -

Presley PA

05/17/05 -
Darla [was Ajax (NY)]

"...she likes to wake me up early in the morning by standing on my head."

05/08/05 -

Giselle NY

12/08/04 -
Charlotte's

"My name is Faith and we adopted Charlotte Oct. 31st. She is such a sweetheart. We are so happy and fortunate to have the little girl become part of our family. Charlotte is full of happy boxer wiggles, she is smart, silly, active, and full of love. My husband and boys, and of course myself are crazy about her. I want to thank boxer rescue for all there dedication in helping this baby. She came from a terrible situation, and I cannot believe that this puppy who can give so much love can be mistreated. Thank goodness for your wonderful organization. Also, I want to thank Lisa who fostered and loved her and taught her that there are some good people who will treat her kindly. Lisa is a wonderful person, and it was a pleasure to meet her. Also, thanks to the volunteers who did the home study. They were great. I know many people are involved in this adoption process, so thanks to everyone. I can tell you that Charlotte is being loved, spoiled, and is surrounded with people who adore her."

Sincerely, Mrs. Gluck

12/06/04: Dude

"Dude was honored to have such an important job on your
new website!

I took this picture last night, thought you'd enjoy it. :0) "

gillian

Brandy "My little defect"

What's New!
Great Seasonal Fund Raiser's for Adopt A Boxer Rescue
Click on link to SHOP AABR - Help us help them!
AABR Events
More Detail: Events Info
Visit our events page for location details and times!

Come out and join us! Events Info
Forecast over the northeast US
Dog Updates
---
What's New!
Other Postings...
AABR

Needed
We need help to transport dogs from shelters and pickup points through out the Adopt A Boxer Rescue region.
Please watch for our Next Transport Needed below:
Transport Needed from ...
Please email transport
if you can help.
Rescue transport is the link from one heart to another.
Thanks for stopping by to look at our updates!


On Deaf Boxers
Rudy's Journal Special Needs in a Small Package
1 of the perks of doing the website. =)
Current Volunteers and Fosters: Join our discussion group.